How 'kiss hormone' helps deliver IVF without painful side-effects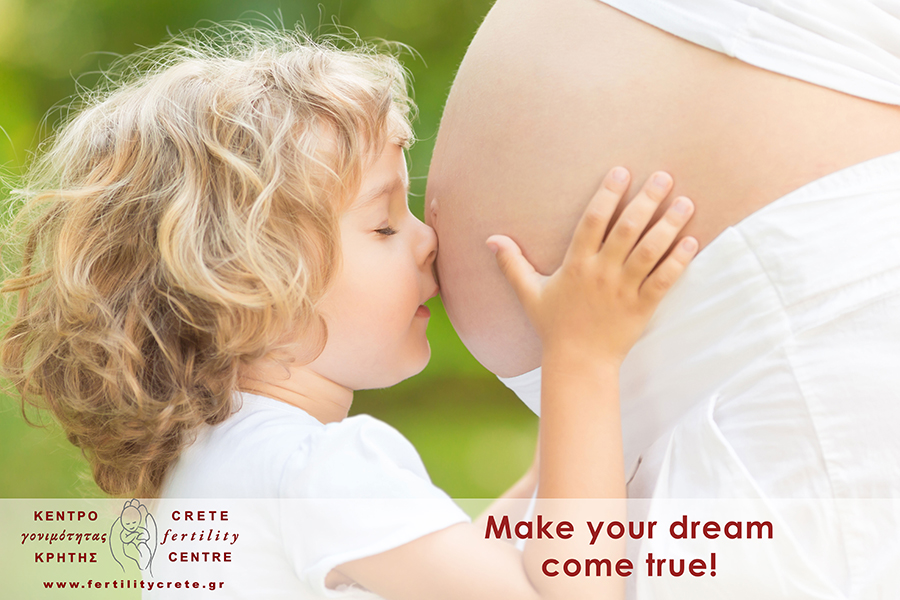 London doctors are working to develop a "natural" form of IVF using a chemical known as the "kissing hormone" after tests suggested it is safer and more effective than conventional treatment.
A total of 63 babies have been born to mothers involved in Imperial College trials that used kisspeptin to trigger their fertility cycle. The live birth rate from 176 couples was 36 per cent — about 10 percentage points higher than a normal round of IVF.
Kisspeptin is a naturally occurring hormone that acts in the brain to kick-start ovulation, and is also a key driver of puberty.
Crucially, trials found the new method was safer for women at risk of ovarian hyperstimulation syndrome (OHSS), which can cause kidney failure and prove fatal in extreme cases.
The consultant endocrinologist who led the trials said he hoped the treatment could be widely available within five years, effectively eliminating the risk of OHSS. "We think kisspeptin might be a safer and more effective therapy than current triggers for egg maturation," he added.
Unlike hCG, the hormone normally administered during IVF, kisspeptin is broken down more quickly, meaning the risk of overstimulation is lower.
'It completely worked and I'd recommend it 100%'
Andrea Kennedy had her second son, Jenson, in April last year after taking part in the trials at Hammersmith hospital. He was the 43rd child born as a result of the programme.
Mrs Kennedy, 36, has polycystic ovary syndrome and endometriosis. She had her first son through traditional IVF, after struggling to conceive. But she developed ovarian hyperstimulation syndrome and spent almost a week in hospital. Her ovaries grew so large that they touched, a condition known as "kissing ovaries".
She discovered the Hammersmith trial after searching online for options to avoid hyperstimulation when planning her second baby. "It was very painful and dangerous," she said. Her first IVF treatment, at Oxford, resulted in 19 eggs being harvested. During the Hammersmith trial, only 13 were harvested — but she "didn't get any of the horrible symptoms".
Mrs Kennedy said: "I was absolutely fine. It was just like an IVF pregnancy but with none of the side-effects. It completely worked. I didn't hyper-stimulate at all." She said she would recommend kisspeptin to other women "100 per cent", adding: "I'm hoping this drug does become available for others. It was completely nasty symptom free." Mrs Kennedy had a third son 10 months ago, after conceiving naturally.
​Kisspeptin was discovered in 1996, and two landmark studies in 2003 revealed that animals and humans without it could not enter puberty.
This prompted the London doctors to consider whether it had a use in helping people struggling to conceive. The Medical Research Council and National Institute for Health Research provided £1.5 million in funding for tests.
The team achieved a world first in 2013 when Heath Kidd was born after kisspeptin was used to "kick-start" his mother Suzie's ovaries in a trial.
Its use has been found to be gentler than conventional IVF, which causes the ovaries to "super-stimulate" and can lead to the release of a large number of eggs.
A private drugs company is now working with Imperial to develop an adapted form of the hormone, and Professor Dhillo is seeking funding for a large-scale study to confirm its safety and effectiveness.
OHSS affects about 4,500 women a year in the UK. The condition is likely to develop during IVF in about a third of women, particularly those with polycystic ovary syndrome. It can cause extreme pain and massive fluid retention, including in the lungs or stomach, leading to women being hospitalised.
Infertility affects one in six couples, and the number of IVF cycles in Britain has increased to around 45,000 a year. About two per cent of babies are born via IVF.

Source: standard.co.uk
Share This Post